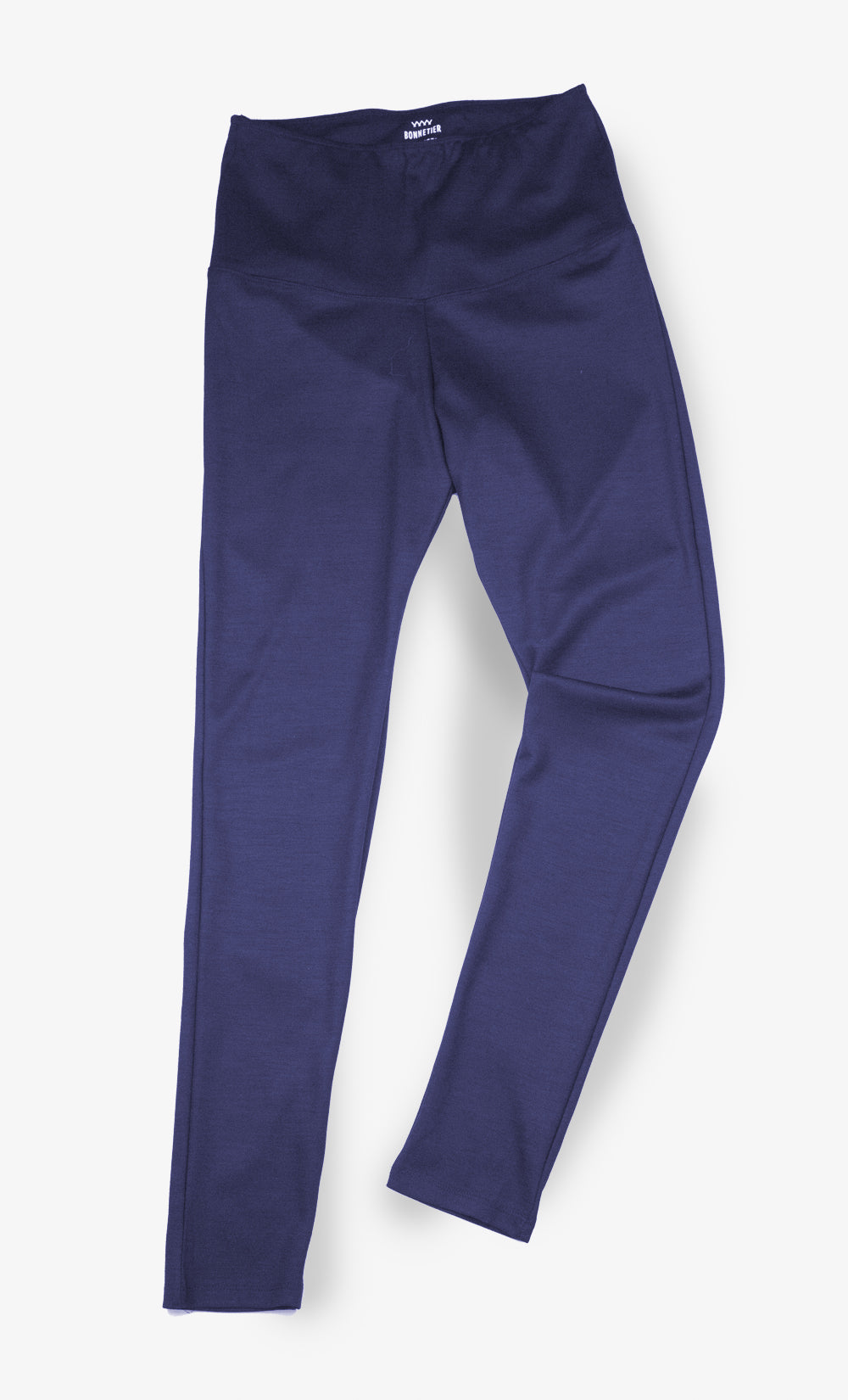 Women's High Waist Navy Merino Leggings - Ultra Warm
Regular price
$194.00 CAD
/
280 gsm merino wool leggings, designed to give you the ultimate comfort experience, whether you're an avid runner, keen walker, ski enthusiast, or simply looking for versatile loungewear.
Made from 100% merino wool, these leggings are not only soft and pleasant to the touch, but their natural composition guarantees optimal temperature regulation, keeping you warm when it's cold and leaving you feeling fresh when the temperature increases.
Thanks to the natural antibacterial properties of merino wool, it does not retain odors. The cut of these leggings offers a perfect fit, hugging your natural curves while giving you optimal freedom of movement. Its design allows you to stay comfortable throughout the day.
Size chart
ULTRA SOFT MERINO WOOL
Composition : 100% Merino wool
17.6 Microns. First layer in lightweight 146 gsm wool
100% Biodegradable
Wear it for 30 days without washing it
Wicks away moisture
Tempers the body
Soft to the touch
Machine washable
Does not retain odors
Quick Dry
Made in Canada
The natural properties of merino wool repel dust and make garments impervious to dirt. There is therefore no need for them to be cleaned too frequently, which not only saves money, but also helps the environment.

You can machine wash Bonnetier garments in water not exceeding 40°C.

Use the gentle cycle and place the sweater in a mesh bag. Never use the spin cycle.

They can be ironed easily, especially with a steam iron.

Dry flat on a towel, reshaping the garment.

Wash and iron inside out.

Do not wash with articles which could damage the garment.